Woot! I'm soooo excited to tell you that not only is Ninth and Bloom open for business, but I'M a part of it! I'm extremely honored to be working with such an amazing staff of designers and scrappers... it's mind boggling!
Here is the designer line up:
Bunnies & Bows by Amy Rose
By Becca
Clever Monkey Graphics
Damayanti Designs
emeto designs
Emily Ann Designs
et Designs
Fizzy Pop Designs
Fly Pixel Studio
Holly Designs
Kasia Designs
Kelley Mickus Designs
Lauren Reid Designs ----- hey, that's me!
mk Designs
Palvinka Designs
Vera Lim Design
AND there are
FIVE
guest designers that I know you're gonna love as well!
Please come pop by the shop for challenges, games, RAKs... AND for the
Blog Hop
!
Here is a Quick Page I created with the 9th and Bloom Collab
Memories . . . Captured
: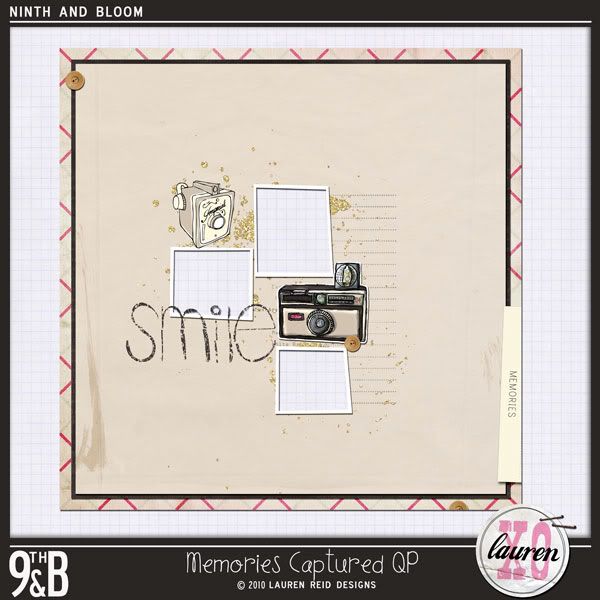 Enjoy!
And don't forget to visit all the blogs to find other beautiful QPs. Your next stop will be:
Alina's blog
!
Looking forward to seeing you at Ninth and Bloom!
oxox