hey scrappy friends!
for the month of October, I'll be a Guest Designer at...... oh sorry, i can't tell you yet!
BUT, here's a peek at one of the goodies i have for you this weekend at the mystery guest shop....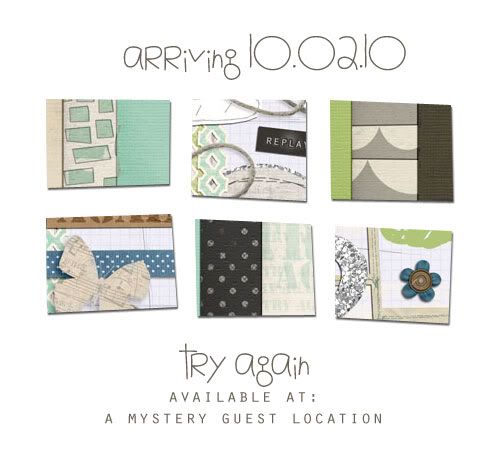 Wanna win it!? Okay, you know the drill!
To enter.....
* leave a comment to this post
To earn extra points....
* tweet about the giveaway
* share the giveaway on Facebook
* blog about it
* where your hair in pigtails out of the house WHILE yelling "I HEART SCRAPBOOKING!"
THEN
come back and leave another comment for EACH extra thing you did.
DEADLINE: Friday, Oct 1st 11:59 pm (CST)
The winner will be announced on Saturday morning here on the blog!
xooxoxoxooxoxo