This is the final week of the adventure, so I wanted to close it out with something positive....
We've tackled some of the hard stuff... some of it negative and dark, but thankfully as we look ahead we always have the choice to see the good. Never let the rough things blind you from the amazing little bits of wonderful that surround you EVERY day. Sometimes it might feel like you have to look extra hard to find them, but they are there... waiting to be noticed and appreciated.
So this week try this simple project.... jot down ONE thing you are grateful for each day for seven days. It might just become contagious and lead to 8 or 12 days....
Once you take the time to turn your heart to the positive, it can have a profound impact on your whole day... Try it, you just might like it!
Here's my take on the challenge:
by me
journaling: thank you... for simple moments, for laughter at lunch, for unexpected hugs, for a house full of crazy kids, for text messages, for funny movies, for a supportive community.
My life is not perfect. I spend a good time of my life worrying over Josh's health, and medical bills, and the extra pudge I wish wasn't there, and the things I never got to say to my Mother before she was suddenly gone....
But there is SO much I am greatful for..... and I don't let a single day go by where I don't recognize those things... life is much too short.... cherish EACH and EVERY moment you have.
Remember, the story of your life gets written whether you sit still or LIVE IT OUT LOUD.........
Here are some more takes on this challenge......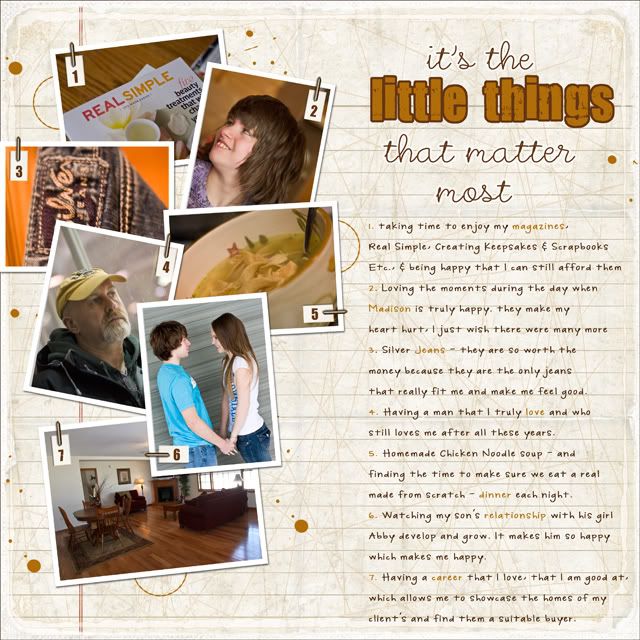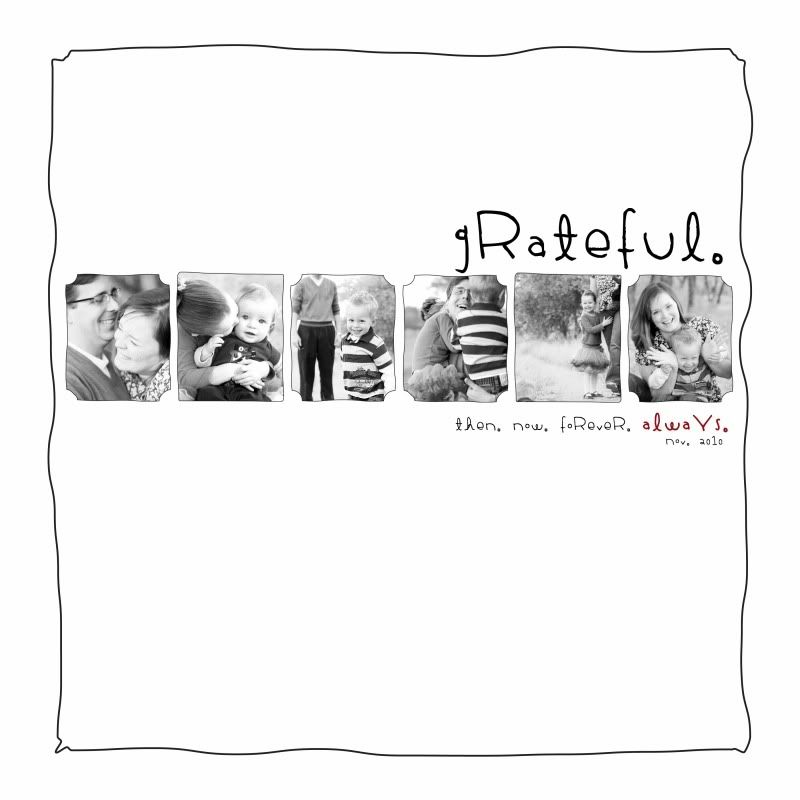 by Stephanie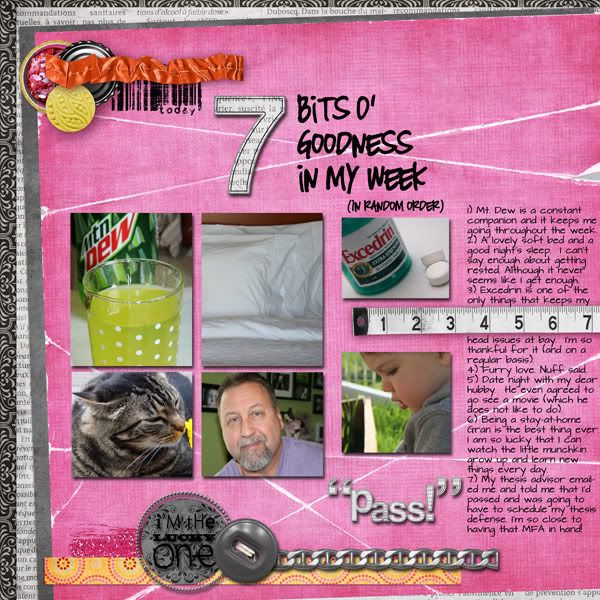 by Ophelia
Thank you for participating in Therapy Scraps, I hope it's helped get some of those difficult subjects scrapped.
oxoxox
L
Looking for info on the big RAFFLE to raise funds for the CCFA? Click below: