For all my procrastinating friends....
Father's Day
is
THIS
Sunday! Are you prepared to show off your love for your husband, father and/or grandfather? Of course you are!
But... just in case the gift part slipped your mind or you weren't planning on a gift. Here's a great idea I think those sweet men would melt for.
Father's Day Questionnaires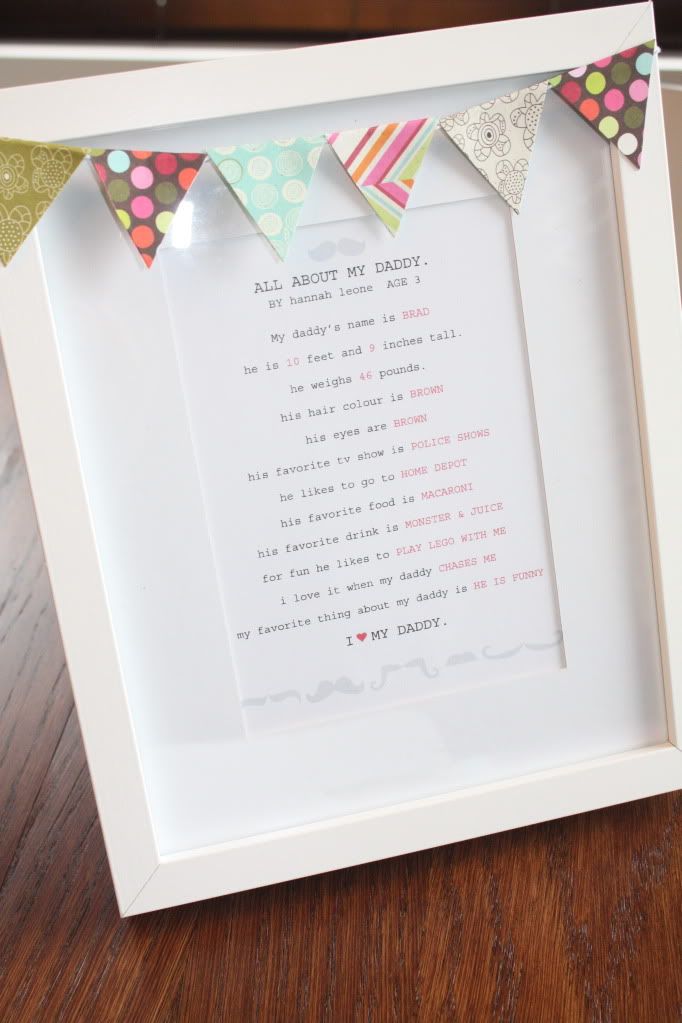 via
Daffodil Design
via
the wray sist3rs
via
allison waken
via
silly eagle books
I love the whole idea of the questionnaire. Not only are you making a sweet gift, but your also capturing a moment in time that you'll have again. Capture. That. Moment.
So whip out those scrapbooking supplies and get on this today! That sweet man in your life will never know you waited til the last second.... and I'll never tell! Promise!
xo Lauren