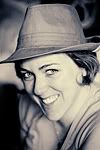 I'm
Alice
28 yo french girl. I've been digiscraping since june 2006. I love craft and i love to make things, any things. I just learnt how to crochet and i'm trying to sew too! The best book i've ever read is "Ensemble c'est tout" by Anna Gavalda, the story of people that have nothing in common but that are happy together. My all time favorite LRD product is the Create Wings kit and the Wonky Templates 1.
[
gallery
] [
blog
]
becky (bderby)
[
gallery
] [
blog
]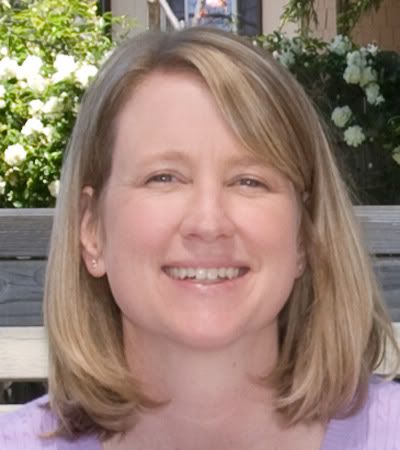 erica (pne123)
[
gallery
]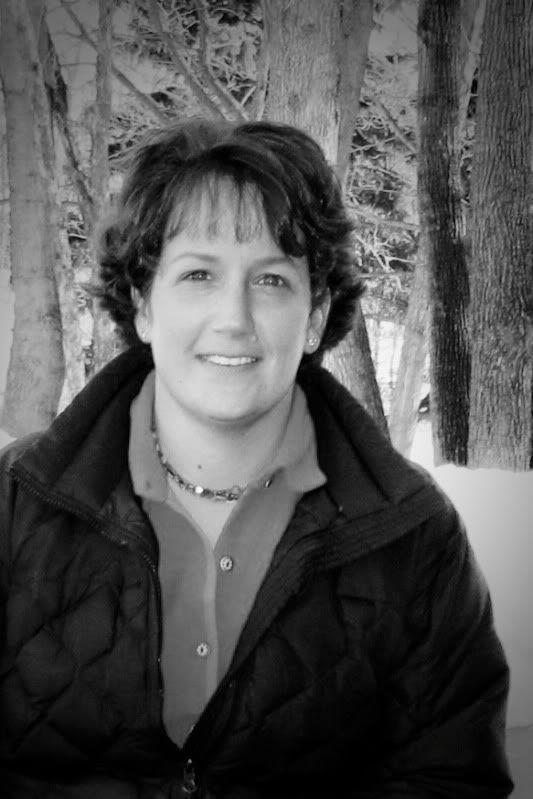 jen (jenbreeze)
How long have you been scrapping? I started with digi in February of 2007, but the scrapping passion bit me back in grade school, when I jammed everything I could into those horrible magnetic photo albums.
Are you otherwise crafty or strictly a digi girl? Oh, I'm definitely crafty. My kids' playroom/my craft room is piled high with fabric, papers, yarn, glitter, stamps and ink. If only I could finish more of the craft projects I have begun!
Would you rather be insanely beautiful, insanely brilliant or insanely rich? Ugh. Beauty and money are overrated. Though, in the end, the cash could help me pack up my hubby and kids to travel. That's my ultimate fantasy - to pull my kiddos out of school and spend a year traveling the globe, learning firsthand about the world.
If a celebrity were to knock on the door to whisk you away for the day, who would you want it to be? You mean Jamie Oliver is finally coming to steal me away? I first fell in love with Jamie back in 1999, when we lived in Belgium and I was glued to the BBC. Not only is he just darling, but I really adore his style of cooking. And who can beat that accent?
If you were going to the Oscars, who would design your dress? Oh, a night at the Oscars would so not be my style. I'm more of a fleece-and-denim, hiking-boot-or-snowshoe kind of girl. And I can't begin to think of the last movie I saw, so the whole celebrity thing would be lost on me.
[
gallery
]
[
gallery
] [
blog
]
keely
Hi. I'm
La
.. I like turtles, snakes, frogs, lizards... throw in a few fuzzy animals too, geeky boys<3, audrey hepburn, plastic bangles, cityscapes, weezer, zeppelin, and my favorite colour is purple. That's what everyone wants to know in a bio right? ;) Really I'm just your average gal.. a mom, designer, and all around super busy frazzled out chick.
[
gallery
] [
site
]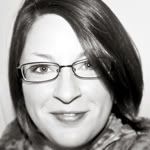 Hello, I'm
Melissa
, a 34 year old SAHM addicted to digi-scrapping! I've been married to my hubby Brian for almost 13 yrs. Together we have two kiddos (both adopted from South Korea). Camden is almost 7 & Rory is 3. If you can't find me following my kids around with the camera trying to get that perfect shot, you can find me watching a bit of (oh, who am I kidding. . . a lot of) reality TV, scrapping those adorable munchkins of mine, &/or reading Twilight novels.
[
gallery
]
renee (renee82)
[
gallery
]

stephanie (cj3377)
I've been scrapping for about 15 years, scissors and glue for about 10 and have been a digi girl since. I still pull out the glue and scissors for a fun hybrid project here and there. I love me all sorts of crafts except if it involves threads and needles!! If I were a food I would be a big coconut lime cupcake..sweet and tangy!! For inspiration while scrapping you will hear my all time favorite Jeremy Camp in the backgroud...or a little Lady Gaga to get my juices bumping ;). My all time favorite LRD product is the Brush It!! I love the messy paint look!
[
gallery
]