thank you all sooooo so much for applying to the call! i was overwhelmed by the sweet notes and amazing talent. i wish it made sense to have you all on the team, but alas, the plan was to just add a couple of new artists. choosing 2 or 3 was impossible.... narrowing it down was extremely difficult, you all have so much to offer!
in the end, i settled on 10 people..... and they are......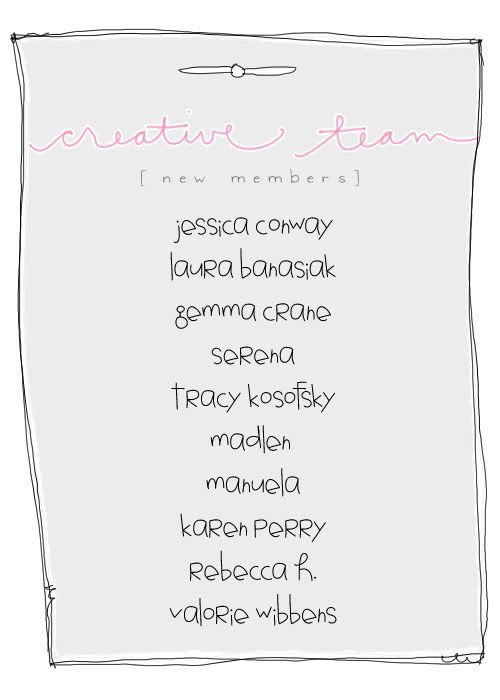 congrats ladies! i'm looking forward to having you on the team!!!
and to those of you who who didn't make it this round, please don't be mad at me forever... and please apply again!
Enjoy an amazing weekend!
*smootches*
oxoxox